In planning your cash, we propose our 3 P's: Preserve, Prepare, and Prosper.
- Pinky Poe
They say that revenue is vanity, profit is sanity, but cash is king. As much as we social entrepreneurs love to give, we do need to keep our businesses sustainable and we need cash to keep it going.
As a social entrepreneur, how do you know if you're on the right track to sustainability? Are you aware of your enterprise's numbers? After all, you cannot manage what you cannot measure. Learn from Pinky and Vini of ATBP Co as they guide you on the basics of financial planning.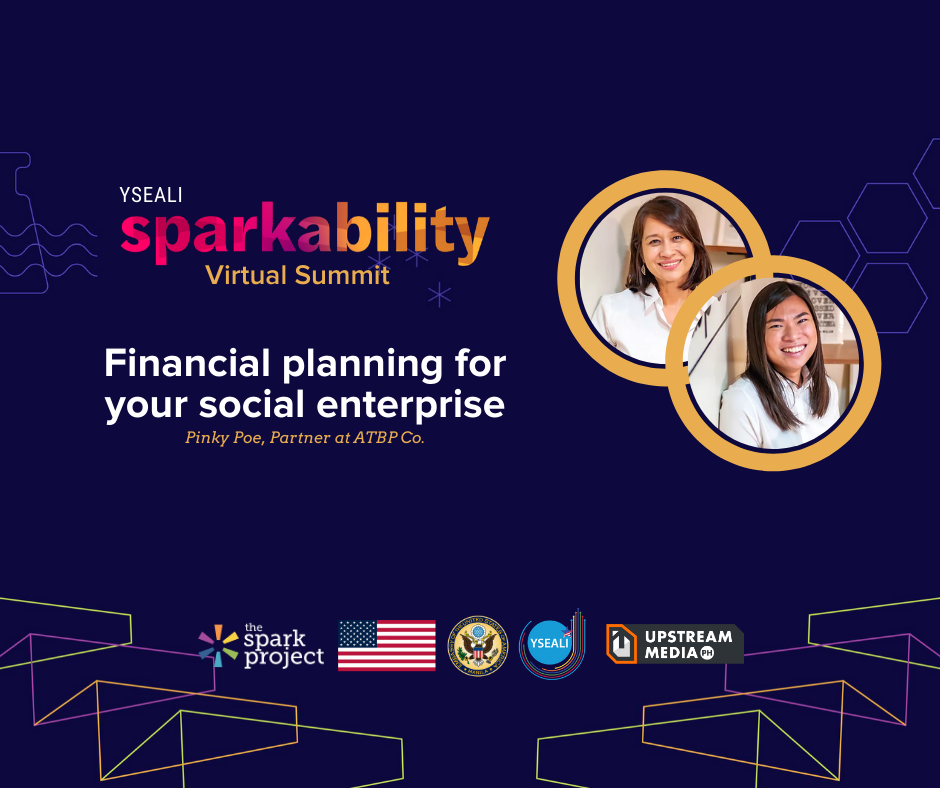 Spark with Pinky and Vini!
Pinky is a partner at ATBP Co. She's a Business Administration and Accountancy graduate of the University of the Philippines, Diliman. A certified public accountant, and holds a Masters Degree in Entrepreneurship for Social Enterprise Development from the Ateneo Graduate School of Business.
While Vini, is ATBP's Managing Partner. He's a graduate of Accountancy at the University of Santo Tomas. He has served in the social enterprise sector since he joined GKonomics in 2014, and is highly exposed to the specialized needs of social businesses and the communities they serve. Vini has attended numerous seminars on accounting and taxation, and has gained valuable experience and technical expertise as the lead-in-charge for client engagements. He's as also served as a mentor during Sparkability Bootcamp held last October 2019.
Spark a BETTER normal with these Sparkability Courses, too!