People need to accept feelings not bottle them up.
- Ms. Kitty Dulay- Ferreria
Changes and Transitions.
Admittedly, we are in a strange place during a peculiar time. We need a map to navigate within this new normal. How do we make sense of all this? How can we adjust? How can we bounce back after this crisis?
Coach Kitty answers these questions by detailing zones, phases of change.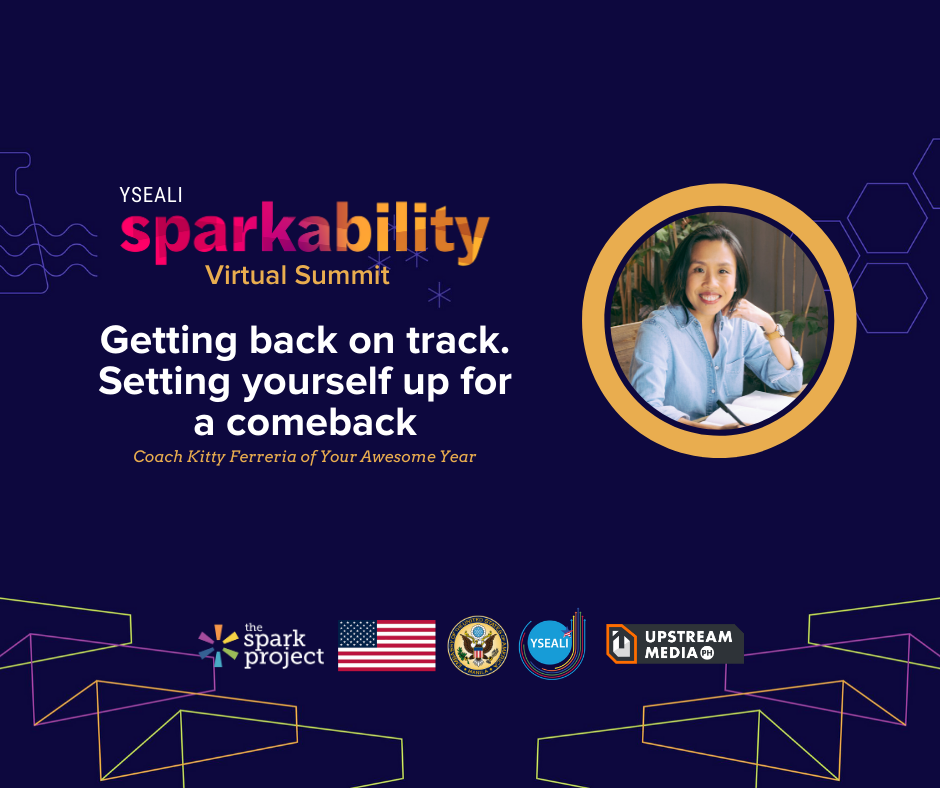 Spark with Coach Kitty!
With us, for this session is Kitty Ferreria, a life and career coach, facilitator and founder of Your Awesome Year. She is also a Spark Project alumni. She crowdfunded her Your Awesome Year journals at www.thesparkproject.com in 2016.
Coach Kitty's signature Life Strat Plan program that has helped entrepreneurs put clarity on the many things they want to do in my life. Helping them strip down and articulate what's important and essential in their life. And from these take the necessary steps to act on their dreams and goals.
Coach Kitty is a certified Transformative Coach. In the last decade, she had shifted from a secure corporate job, got a Masters in Organization Development, and had been doing consulting work on HR, Organizational Development, Change and Transition Management projects.
Spark a BETTER normal with these Sparkability Courses, too!
Missed out on the first ever Sparkability Virtual Summit? You can watch them here.
The Spark Project in partnership with YSEALI Philippines and the US Embassy in the Philippines hosted the first ever Sparkability Virtual Summit last May 2020. This online event, brought together different experts in a virtual series of talks and workshops on how social and creative enterprises can restart and find their spark in this new normal, and how they can seek and seize new opportunities for their business, as well as the communities that they look after.