Don't let the lack of funds get in the way of sparking your dream project.
If you've been disappointed by your own plans to starting up getting perpetually delayed, you're not alone.
If you've ever thought most entrepreneurs have a lot of ideas—but lack in execution—you're probably right.
If you've known that crowdfunding can help you bring that idea into reality—but struggled to find a way to make it happen—you can stop worrying today.
Sharks, Investors, Lenders want you to think you cannot start your business without them, but that's not true.
You can spark your awesome idea through crowdfunding. And even if you're already in business, you can still launch new products and scale your business through this.
Did you know that a lot of Creative and Social Entrepreneurs spark their entrepreneurial ideas to life through crowdfunding... without ever sacrificing equity and ownership given to sharks, or pay for loans with exorbitant interest rates.
Crowdfunding truly changes and democratizes the landscape, but many aspiring entrepreneurs and creators have yet to unlock its full potential.
It's time to create crowdfunding campaigns that people would want to fund.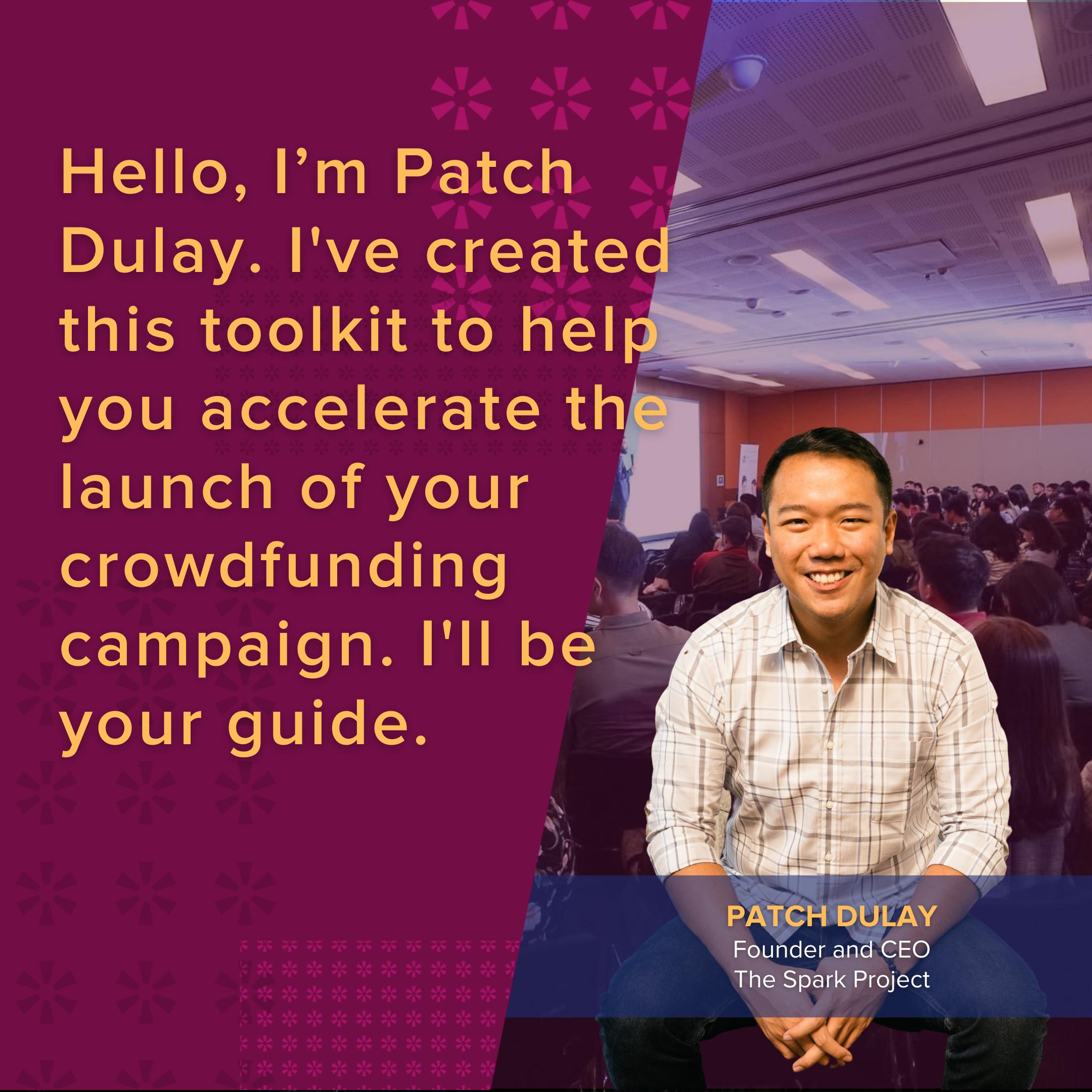 I've sparked over 100 projects and raised more than 15M through our platform. I've seen inspiring entrepreneurs spark their projects and achieve their goals. I believe that you too can be a success story.
Are you with me?
My goal for you through this toolkit is that you will:
Know what you need to do as you crowdfund

Be inspired to spark your project and make a difference

Have the confidence to crowdfund

Feel great knowing that you're pursuing your passion

Start taking control and achieve your goals
Creating the Crowdfunding Toolkit
To create the Crowdfunding Toolkit, I spent many hours reading up and strategizing for crowdfunding project so I could learn first-hand.
It took years and years of practice for me to really develop my skill as a crowdfunding expert. I even crowdfunding 2 projects myself to understand how it feels to be a project creator. Of course, until that occurred, I had to work with 100 projects.
You won't have to waste time and money doing that, because I'm making the Crowdfunding Toolkit available for anyone who wants to take charge.
Crowdfunding Toolkit makes it easy for you to create effective crowdfunding campaigns for your venture.
Coupled with The Spark Project website, you can launch your campaign right away and apply what you've learned.
What's Inside?
The TOOLKIT INCLUDES:
Lifetime access to the crowdfunding masterclass (+ all future updates)

7 Modules, 50+ bite-size videos packed with everything I know

Done-for-you templates (Ready to use!)

E-Book Crowdfunding

3 months crowdfunding support from the Spark Team

All Valued at P15,000.00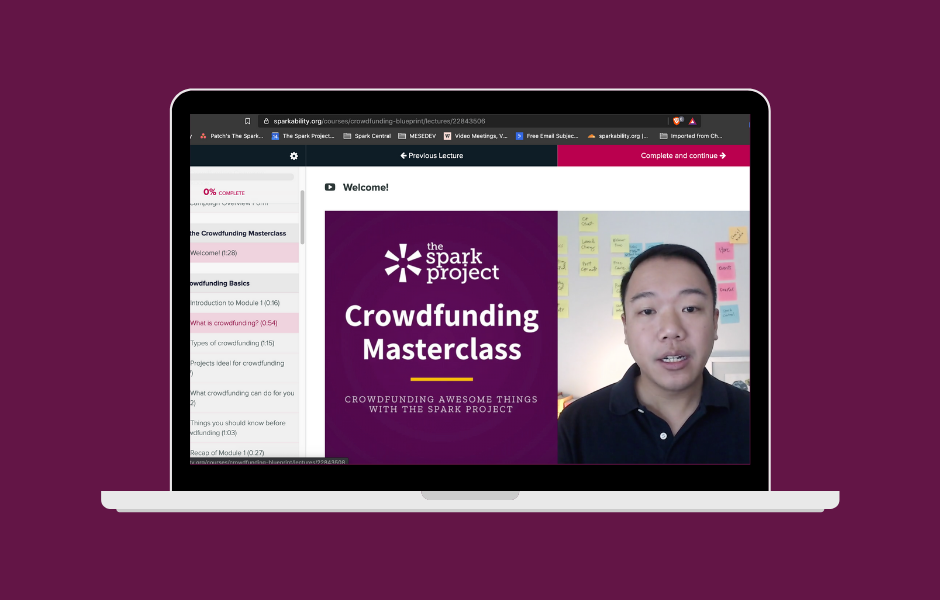 Lifetime access to the crowdfunding masterclass (+ all future updates)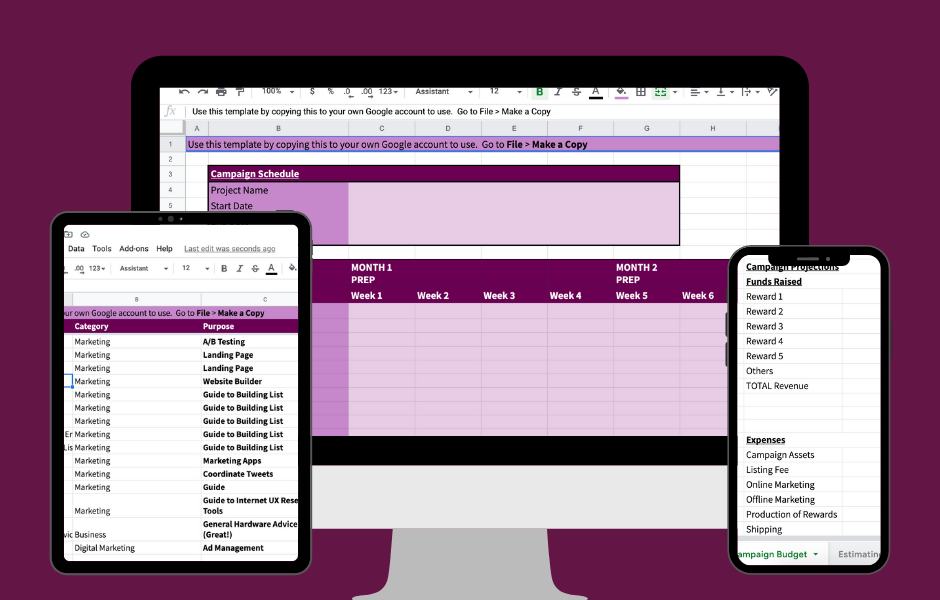 Done-for-you templates (Ready to use!)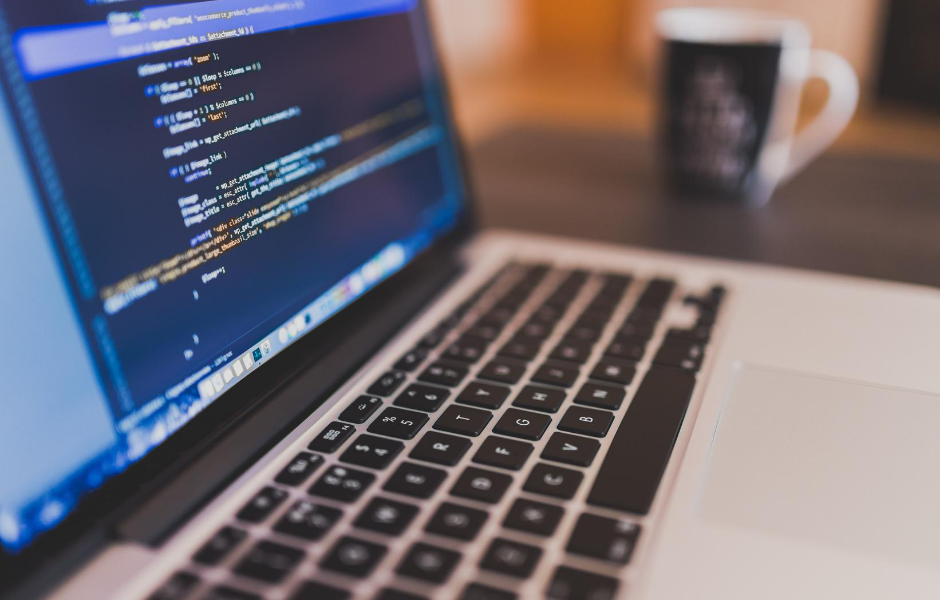 3 months crowdfunding support from the Spark Team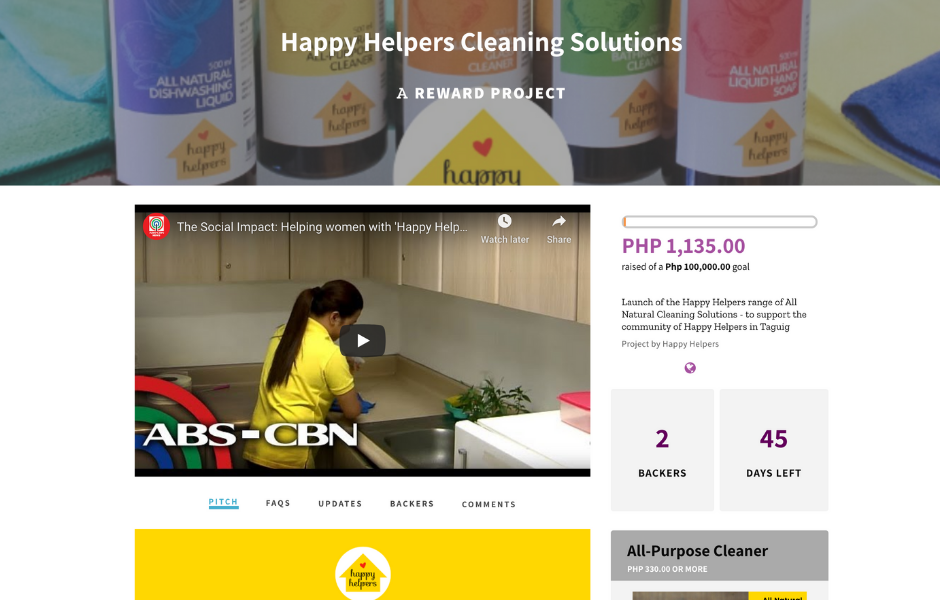 Listing Voucher at
The Spark Project
Valued at P1,500.00*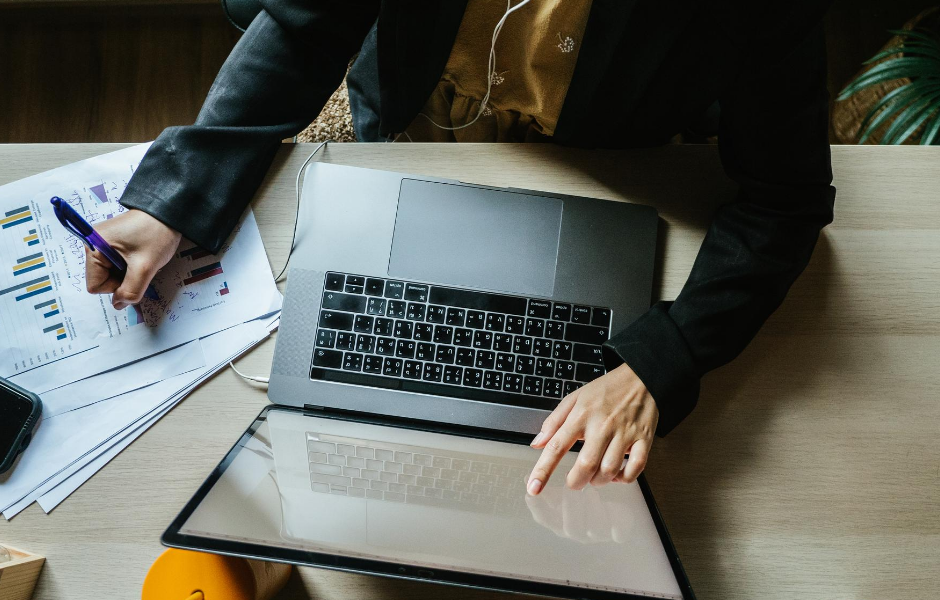 1:1 online coaching session to brainstorming strategies or final campaign review
Valued at P5,000.00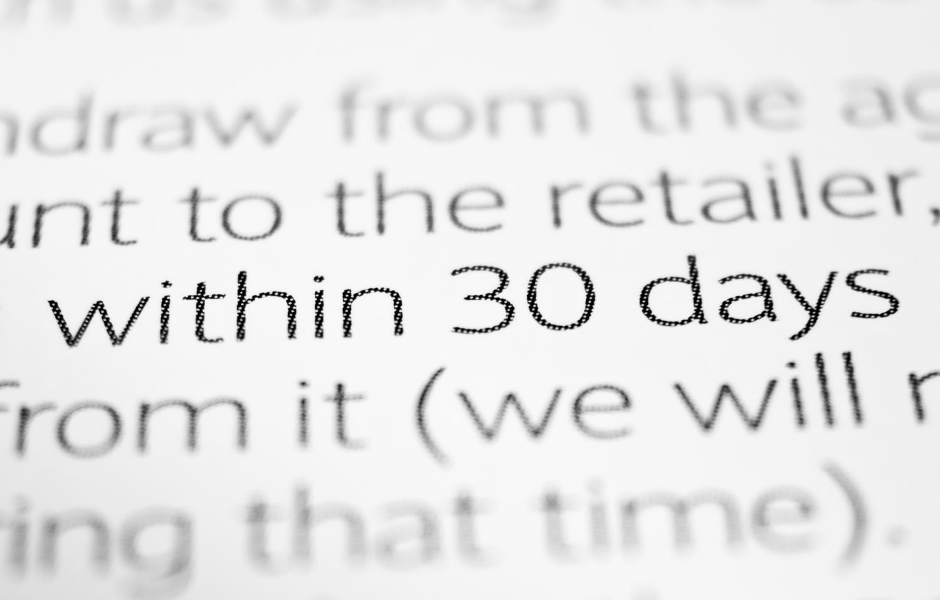 Realize crowdfunding is not for you? We will issue you a full refund.
Worry Free
Bank Payments: For those who prefer bank transfers or GCash payments. Please email [email protected] for directions.
My Guarantee: I confidently believe that this toolkit will help you as you spark your crowdfunding journey. But if you feel that you're not getting the value that you paid for and that crowdfunding is not for you. I offer a full, no-questions-asked, 30-day money back guarantee. Try Crowdfunding Toolkit for a full 30 days. If at any time during that 30-day period you aren't happy, just send my support team an email and I'll issue you a full refund, no questions asked.
Sneak peak of what's inside...
I know exactly how you feel. I've seen this happen to many startup founders starting out.
Trust me, I've also been there.
I know how hard pitching is, worse is getting your business to the wrong partners or investors. That can be such a nightmare.
Also, banks don't really care much about small businesses that are not of a "certain" size, because it's not worth their time.
But really... most of the time, when you're starting out, you don't need a lot of funds. All you need is enough funds to spark to get started. I've seen it happen for a number of enterprises who crowdfunded with us.
For these three reasons, crowdfunding could be the best move you can make. And take matters into your own hands.
Join our growing roster of Spark Alumni Projects
The Top Reason Why People Don't Get Started is INACTION.
It's obvious right. But you can't really blame them sometimes because they honestly do not know where to start.
While some think that they need to put out a lot of money to get started. But that's not always true.
The Crowdfunding Toolkit will be your guide to get your projects off the ground. And the best part it, it could actually pay for itself. Plus you make you dream project a reality. Imagine achieving your goals. Starting your own business, creative project, or social enterprise. And knowing that you were able to do it in your own terms. That's the BESTest feeling ever!